For many years Biomedical Engineers have been attempting to find ways to make precise, efficient, and deliberate changes to the genetic material of living cells. Developments in this field can, not only help to eradicate many genetic diseases but it can also ensure what many scientists call "adaptive immunity". With their newfound CRISPR – Cas9 technology, they may have found a solution to the problem that has been giving them so much grief
Adaptive Immunity occurs when a foreign body is recognized specifically for what it is and how it can harm the body. The other form of immune response is the innate response, in which there is a foreign body identified and the immune system sends any type of immune-response cell to general area to kill it. However, in adaptive immunity the body can individually recognize the problem and send exactly what needs to be sent, a much more efficient process.
Moreover, scientists hope that a cell's ability to perform adaptive immunity will help contribute to eliminating harmful genetic mutations. Researchers hypothesize that, with this newfound technology, cells will be able to identify and respond to invading genetic material from a bacteriophage or invader of any sort. (quite possibly eradicating HIV and all other viruses from the Earth).
The science behind this new genetic-police force is as confusing as it is difficult to say… CRISPR…Cas9… what does any of that even mean?
CRISPR stands for Clustered Regulatory Interspaced Short Palindromic Repeats
Cas9 comes from the name of the protein-9 nuclease that scientists first found in Strep (Streptococcus Pyogenes) cells back in 2007 which help the bacteria participate in adaptive immunity.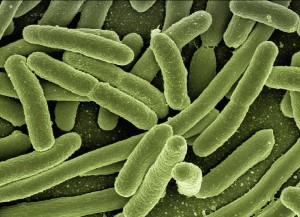 All in all, its some pretty crazy and extremely complex stuff.
If you do so please, I suggest doing some of your own research on this topic if you have any questions. The opportunities afforded by this breakthrough are endless.
ORIGINAL Article: https://www.neb.com/tools-and-resources/feature-articles/crispr-cas9-and-targeted-genome-editing-a-new-era-in-molecular-biology