Amid the global outbreak of COVID-19, with no end in sight after nearly two years, the future wellbeing of humans is in danger. Coughs, fevers, and shortness of breath have lent way to millions of deaths across the globe. As thousands of
researchers relentlessly work to find solutions to this virus, multiple vaccine candidates have emerged. Specifically, in the United States, millions of Americans have received doses of the Pfizer-BioNTech, Moderna, and Johnson & Johnson's Janssen vaccines. However, scientists at Scripps Research recently recognized a new, self-assembling COVID-19 vaccine as a potentially more efficient and effective way to fight this worldwide battle.
Primarily, it is critical to understand how vaccines function as they help protect the immune system. The COVID-19 vaccines currently in effect are mRNA-based; in other words, the messenger RNA signals one's body to produce a harmless viral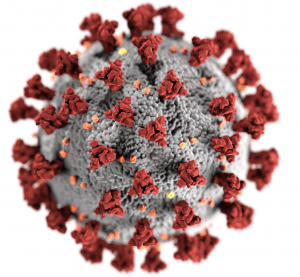 protein that resembles the structure of a spike protein. The body, with the help of T-Helper cells, recognizes this structure as a foreign invader as B cells bind to and identify the antigen. The T-Helper cells will then signal these B cells to form B-Plasma cells and B-Memory cells. When getting the vaccine, the B-Memory cells are especially important as they prevent reinfection. This is a process known as adaptive immunity. Here, in the event of future infection with the spike-protein COVID-19, the memory cells would help carry out the same response more quickly and efficiently. Essentially, this process acts as the body's training in case of any future infections.
While the Scripps Research COVID-19 vaccine would evoke a similar immune response to that described above, it differs from other candidates in how it assembles in the human body; this new vaccine would be comprised of proteins that are able to self-assemble. On their own, these nanoparticle proteins would transform into a sphere protein structure surrounded by smaller proteins, mimicking the coronavirus's shape. Here, the self-assembled spike proteins are more sturdy and stable than in an mRNA-produced structure. Thus, it more accurately prepares the body for future infection with COVID-19. In fact, multiple tests found that mice who were given the experimental vaccine were able to fight off not only SARS-CoV-2 but also SARS-CoV1 along with the alpha, beta and gamma variants.
Nonetheless, influencing the public to get a newer vaccine instead of the well-trusted vaccines already in production requires proof of the candidate's benefits. Primarily, as mentioned, early results find that this new candidate would
perform well with many different strains of COVID-19. Additionally, researchers assert that this vaccine would be relatively simple to produce on a mass scale. Lastly, scientists found that this vaccine may well be more protective and long-lasting than current vaccine candidates. Although the process of vaccine approval is lengthy and often difficult, I am hopeful for the future of the Scripps Research vaccine if it is put into production. Moreover, I believe that such experimentation with self-assembling nanoparticle proteins transcends the current pandemic. The benefits of this field present a wide array of opportunities, and I look forward to seeing what its future may hold.
What do you think? Are these transformer-like self-assembling particles a gateway to the future of medicine or an unnecessary distraction from effective treatments already in circulation?