What is the Microwave?
So I'll assume you all know what a microwave generally is. That black white or silver box on your kitchen counter that heats up your pasta at 1am. Letting you know its done with an alarm that's far too loud. But what is it actually? How does it work? As stated in the first paragraph of this article, the discovery of the microwave was just an accident. The Microwaves emitted by various pieces of equipment were enough to heat foods and in the case of the story from the article, melt the scientist's snack. The production of the microwave blew the minds of many. Providing a quick and easy way to near-instantly heat your food.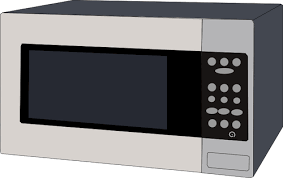 How Could It Be Bad for You?
Throughout my life, my father has always told me not to stand directly in front of the microwave while it was on. No matter how much I liked watching my snack spin and spin and spin in the magical machine, the thoughts of the horrifying radiation hurting me overtime was enough to deter me. But it is, in fact, untrue that microwaves cause cancer or any type of injury/illness due to its radiation. The device would need to be putting out much higher frequency wavelengths, not the microwaves that your microwave lets leak out through the door.
Is Your Microwave Killing You?
No, the answer is most likely no. More of the issue is what you are putting into the microwave. Putting metal in the microwave can be a terrible idea. Speaking from experience I've seen silverware spark in the microwave. Depending on the type of silverware and variety of utensil it may not go as poorly but never the less is a bad idea to try. Also, many sources suggest against putting plastic into the microwave just because of the interaction high heat and soft plastic can have together. As well as possibly melting, there is some interesting research to see if the heat will cause chemicals to leach into your food. Something that only sounds like a bad thing for human health. So is your microwave killing you? Most likely not, just use some common sense when reheating your leftovers in the middle of the night.